As the calendar ticks over to another new year, it's time to take stock, identifying the fitness and wellness trends that are here to stay and putting plans in place to build on them. As a result, we expect health clubs to see several new trends that will shape the way they operate and provide additional services to their members. 
The following are three key fitness and wellness trends we recommend focusing on in 2023. Whether you are a fitness business or a business in another industry, you will benefit by offering these trends to your customers or employees. Besides the fitness industry, we also provide fitness and wellness technology solutions for corporate, hospitality, residential, and more.
Top 3 Fitness and Wellness Trends
1. The Future Is Omnichannel – Hybrid Fitness Is Here To Stay
Wexer has been developing the hybrid fitness model for over a decade. We've harnessed the power of technology to create a seamless bridge between digital and physical fitness experiences. Now, other global authorities such as McKinsey unveiled research in 2022 that showed an impressive growth in hybrid lifestyles. In McKinsey's research, hybrid fitness consumers were more likely to report positive health outcomes, with 55% saying their wellness had improved from one year ago.
Health clubs are absolutely still in the mix, but fitness consumers have quickly shown a willingness to embrace diverse, hybrid workout routines that incorporate digital and at-home fitness opportunities alongside traditional facility visits.
The International Health, Racquet & Sportsclub Association (IHRSA) released a 2022 Global Report about the resilience of the fitness industry. Data shows the importance of the brick-and-mortar component of in-person attendance and the importance of digital fitness offerings inside and outside the club. The value of clubs and studios, the importance of community, the quality of in-person instruction, expansive offerings of the on-site experience, and virtual offering outside the facility are critical to consumers. As we have all learned during these past two years, the in-person experience is important, but now customers expect more inside and outside your facility.
This is being borne out by our own experience, too, with a notable growth in demand for our Virtual Wexer in-club solutions, growing digital app experiences, and mobile solutions. One is not growing at the expense of the other. Hybrid is here to stay.
Hybrid Fitness Opportunities
Here are a few opportunities for hybrid fitness where health clubs can continue to make a big impact. 
• Small Group Training: Small group training is becoming increasingly popular, as it provides a more personalised and motivating experience than traditional group classes. Health clubs can offer a variety of small group training options, such as our boot camps, strength training, and yoga classes where you can cater to different fitness levels and interests.
• High-Intensity Interval Training (HIIT): HIIT is a form of exercise that involves short bursts of high-intensity activity followed by periods of rest. We offer HIIT content to help your members improve their cardiovascular fitness and burn more calories.
• Functional Training: Functional training is a type of exercise that focuses on training the body for real-life movements and everyday activities, rather than isolating specific muscle groups. This would include classes like stretching and recovery. This type of training is becoming increasingly popular, as it helps to improve overall fitness and reduce the risk of injury.
• Mindfulness and Meditation: Mindfulness and meditation are becoming increasingly important for overall well-being, and health clubs need to incorporate these practices into their offerings. Our mindfulness and meditation classes can help to reduce stress and improve focus.
• Wearable Technology: Wearable technology is becoming increasingly popular, and health clubs are starting to integrate this technology into their offerings. Wearable devices such as fitness trackers and smartwatches can provide users with valuable data on their exercise and activity levels, helping them to set goals and track progress.
• Outdoor Training: With many people spending more time indoors because of the pandemic, our outdoor training programs are becoming increasingly popular. Health clubs can offer our bootcamps or other classes outside to include new scenery and fresh air.
• Virtual Reality (VR) Fitness: VR fitness is already making waves in the industry, and this trend will continue in 2023. VR allows users to immerse themselves in a virtual environment, providing a fun and engaging way to exercise. Health clubs can use VR in cycling, cardio, yoga and strength training classes.
If your business isn't yet embracing digital and in-person physical fitness solutions equally, now is certainly the time to start. Adopting an omnichannel approach to fitness allows every single customer to consume your fitness and wellness products in a way that best suits them on any day, whether that is in your health club, doing outside activities, keeping fit while your travel, or taking part in classes at home.
2. Expanding Wellness Focus
If we didn't already know it, then the same McKinsey research made it perfectly clear: for today's consumer, the buzzword is wellness.  Now, 50% of all consumers say it's a top everyday priority and 81% agreeing it is important. The result: wellness is now a $1.5 trillion market globally and growing by 5–10% a year. 
The Global Wellness Institute defines wellness as the active pursuit of activities, choices and lifestyles that lead to a state of holistic health. People often confuse wellness with terms such as health, wellbeing and happiness, which are more of a static state of being happy or in good health. Wellness is an active process of being aware and making physical, mental, emotional, spiritual, and social choices that lead to optimal holistic health and wellbeing.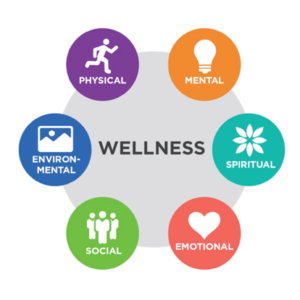 Wexer makes it really easy for your business to create a strong wellness offering for your customers with our expanded wellness-focused content. 
New Wexer Wellness Content
Breathe Channel

Stretch and Recover Category

Meditation and Mindfulness Classes

Sleep Stories by Sweat Factor

Mind-Body Classes 

Yoga and Pilates Classes

Office Fit by Sweat Factor (Wellness breaks for work)
The increase in our wellness content has been phenomenal, and we'll continue to place a strong emphasis on wellness in 2023.
3. fitness and wellness Content is still king
Whatever your business, if you're looking to create a hybrid fitness and wellness offering in your own health club environment, content will be top of your list. Content transcends all boundaries, is replicable on any channel, and also happens to be what today's consumer wants to support their hybrid fitness and wellness routine. Today's consumer is now well-accustomed to working out with on-line trainers, streaming videos, and mobile apps to achieve their fitness and wellness goals.
It's why Wexer continually updates and refreshes its already world-leading fitness and wellness content library, bringing in new partners, improving the customer user experience (UX) and incentivising existing partners to regularly provide new content. We continually broaden our ecosystem, so the options are available for health clubs to tap into our content library however you choose. In addition, the Wexer mobile and integrated solutions allow you to draw our content into your own branded digital world. We continually develop technology to support your own self-produced content, too, whether you want to stream it to your customers' devices, apps or big screens in your venues.
In short, we make it easy for you to create a content-led customer experience, facilitating 24/7 delivery of world-class wellness.
Find out how Wexer's unparalleled technology and content library can help you implement these lessons to the benefit of your business in 2023: info@wexer.com