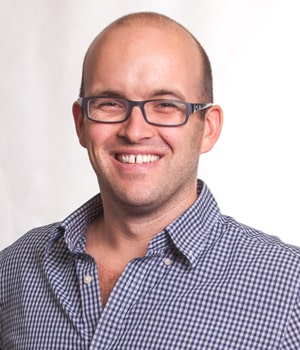 Following a strong growth phase in 2017, and with ambitions for significant ongoing growth in 2018 and beyond, digital fitness specialist Wexer has created a number of new roles to further expand and enhance its team.
Coming onboard for Wexer Asia Pacific is well-known local figure Ryan Hogan, who joins from Australian Fitness Network where he served as CEO. In this role, which he held for six years, Hogan was responsible for a team of 22 staff serving more than 10,000 members across Australia, New Zealand and South East Asia. Most well-known beyond Australia for its annual FILEX fitness convention, Australian Fitness Network also provides its members with high-quality publications, education and training courses.
The new appointment sees Hogan joining Wexer as head of new business APAC – a role about which he is hugely enthusiastic: "Once in a while, an opportunity comes along that has the potential to change your life. From the moment I first spoke to the team at Wexer, I knew this was one of them.
"I'm beyond thrilled and excited to become a part of what I consider to be one of the world's leading fitness industry brands and look forward to contributing to Wexer's growth in the Asia Pacific region."
Meanwhile Daniel Waide, previously VP Americas and Australasia, has been promoted to CCO for Wexer – a newly created role. A new head of business development for the Americas and Australasia will now be recruited.
Waide comments: "As the Wexer business continues to grow – not only the team but also our product portfolio – we want to ensure that all departments stay true to the company's ultimate goal: maintaining a customer-centric approach across everything we do.
"That goal will lie at the heart of my new role, with its core focus on enhancing the customer experience across all facets of our business."
These new appointments come off the back of a notable year for Wexer, not least with the acquisition of London-based mobile app development company CFL (Connected Fitness Labs) in October 2017. This deal saw CFL's expert team – Jamie Foggon, Alex Williams and Shelley Hogan – join the growing ranks of Wexer to oversee the continued evolution of Wexer Mobile.
And in the UK and Europe, the appointment of Karen Mason as content and accounts manager – joining from Soho Gyms in Q4 2017 – further enhances the operational expertise within the Wexer business, providing additional support to operators looking to implement and deliver world-class virtual experiences.
Further information, contact: