As the dynamic co-working sector has grown and diversified over recent years, we've seen brands embracing ever more creative value-adds as they vie for business.
Ping pong tables, coffee baristas, cinema nights, beer and prosecco on tap… all these things have become almost a point of entry in this competitive market. Pop-up wellness has become a staple too, from fitness classes and rooftop yoga to meditation sessions, health and wellness seminars.
But now, this area of wellbeing is starting to really capture the imagination, presenting itself to a growing number of co-working providers as a means of differentiating themselves in a way that appeals to their tenant profile.
Just this week, it was announced that Uncommon's new co-working space in London's Holborn – set to open in early 2021 – is aiming to become the UK's first Platinum Certified WELL Core office, and the UK's first WELL Platinum Certified co-working space.
From water filtration and ventilation systems, through an abundance of daylight and natural building materials, to a biophilic design that features myriad indoor plants known to improve air quality and mental wellbeing, this is a building that has wellness at its very core.
On-site wellbeing amenities will include a state-of-the-art fitness area and a dedicated meditation/yoga space. Supporting these, a weekly programme of events will include health and wellbeing activities, nutritional advice and cooking classes, group discussions and expert coaching, morning mindfulness sessions, tea time talks, business coaching and upskilling activities.
All of which is unquestionably a huge selling point, especially as we emerge from COVID lockdown with a heightened appreciation of the value of exercise for physical and mental health.
But what if you aren't in your co-working office on the day of the class or event you want to attend? What if you're there but have a meeting scheduled at just the wrong time? What, even, if a sister co-working space is hosting an event you're interested in, but there's no capacity for you to attend?
As yet, few co-working providers have embraced digital options to make content available on-demand. If you miss a session, you miss it.
Yet, especially with the hangover of COVID encouraging many to work from home more regularly than before, co-working spaces might be wise to review this strategy. After all, added value – those extra reasons for people choosing your space over another – are only valuable if tenants actually get to enjoy them.
Assuming you do decide to explore the potential of on-demand, the next question is what digital platform to use.
There will no doubt be a long list of points on your wish list, including:
Optional integration with your existing website and/or app
White labelling so all content appears in your own branded space
Password protection so only your tenants can access the content
Option to paywall and monetise certain events
Ownership of the user data to inform future planning
Scheduling functionality so content goes live at a pre-determined time
Marketing-friendliness – e.g. deep links to send people direct to specific content
Ease of content upload
Ease and speed of initial set-up and integration
Cost-effectiveness
Can one platform do all of that? It can indeed. Step forward the Wexer Web Player – and specifically its newest feature, Connect – which ticks all of these boxes and more besides.
The Web Player is Wexer's 'any time, anywhere, any internet-enabled device' solution that can be white labelled to your co-working brand and password-protected, with options to also paywall content.
Originally launched to provide on-demand, 24/7 access to high-quality virtual group exercise – something it still does, with 500+ music licence-free classes on offer – now a new feature, Web Player Connect, means you can create and upload your own content too.
Launched last week for the upload of on-demand content, and with live streaming functionality coming soon, Connect effectively hands you your own TV channel – a platform through which you can share classes, workshops, seminars or indeed any other content, all perfectly tailored to the interests of your tenants. Really, the only limit is your imagination!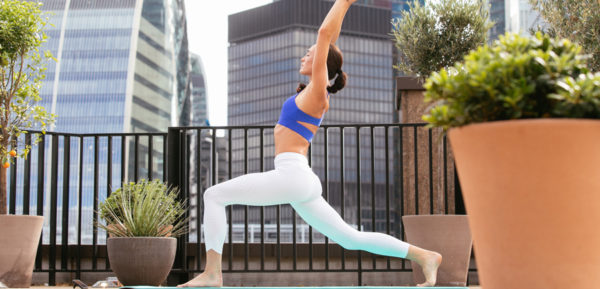 Web Player Connect is also incredibly easy to use: it's simply a case of filming your content (professional camera or mobile phone, the choice is yours), uploading onto the Web Player, scheduling when it should go live… and that's it. The content will then appear in the Connect section, at the top of your Web Player home page, at the scheduled time; the rest of the home page is populated by eye-catching class collections, all of which draw on the 500+ classes from Wexer's global content providers.
We can set your own branded Web Player up in as little as seven days from signing a contract. And the no-brainer moment? Connect is available to all Web Player customers at no extra charge.
It really is the perfect way to make your value-added content available to all your tenants, giving them the option to watch it whenever and wherever is convenient to them.
To find out more about Web Player, and Web Player Connect, please contact info@wexer.com