The EuropeActive Health & Fitness Consumer Survey provides insight into the increased demand for digital live and on-demand-fitness content by European fitness consumers. EuropeActive commissioned Deloitte to conduct the report based on a consumer survey of almost 11,000 fitness participants.
Let's review the highlights from the report, including the trends, challenges, and opportunities for the European fitness industry.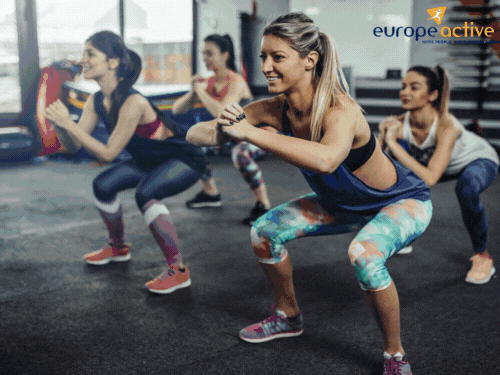 FACTORS DRIVING DIGITAL LIVE AND ON-DEMAND FITNESS GROWTH
Increasing Popularity of Fitness
Increasing Awareness of the Importance of Health and Fitness
Increasing Demand for Convenient and Affordable Fitness Options
Growing Expectation of Technology From Millennials and Gen Z
1. POPULARITY OF FITNESS
Fitness is growing rapidly in Europe. In 2022, the market was worth €2.5 billion and is expected to grow to €5.5 billion by 2027.
Positive signs for the fitness market include an overall 11% increase in the number of regular fitness practitioners from last year. One insight into age distribution highlights how a growing share of the Millennial and Gen Z population are primarily fitness facility and intermediary users as compared to the total regular fitness users workout regularly in a combination of facilities, at home, or outdoors.
2. IMPORTANCE OF HEALTH AND FITNESS
After the COVID-19-related lockdowns, the three major European markets Germany, United Kingdom and Spain are back on the growth track. After COVID, the public became acutely aware of the direct correlation between obesity, chronic diseases, and how they contribute to serious health issues. The World Obesity Atlas reported the economic impact predictions of being overweight and obesity will cost the global economy over $4 trillion potential income by 2035. The report predicts that over 50% of the global population will be overweight or obese by 2035.
Now the messaging from governments, the medical community and the press are helping to spread the word about how exercise promotes overall health and fitness.
The growing demand for healthy living and the market for fitness products and services now shows a positive trend for the fitness industry.
3. INCREASING DEMAND FOR CONVENIENT AND AFFORDABLE FITNESS OPTIONS
The EuropeActive report highlights several opportunities for the fitness industry.
The popularity of home workouts has grown to over 60% of user's workouts with over 24% working out exclusively at home.
The report also shows that digital live and on-demand fitness content has increased 24%.
One important note regarding home fitness is digital content is being driven by free offerings, while fee-based offerings have stagnated. We'll talk more about that in the next section on the opportunity.
HUGE OPPORTUNITY FOR FITNESS CLUBS TO PROVIDE DIGITAL CONTENT
Even with the rise in home workouts, people continue to combine home, outdoors, and in-club based fitness settings to complement each other. Actually, combining fitness settings with the in-club workout shows the most positive development among all the workout settings shown in the EuropeActive report.
Consumers are increasingly looking for convenient and affordable fitness options. Digital live streaming and on-demand fitness platforms offer more advantages because they are more convenient, more affordable, and more accessible. These platforms allow consumers to work out in the environment they prefer at their own pace and schedule.
There is a tremendous opportunity for fitness clubs when it comes to the increased demand for digital fitness. Over 37% of fitness club users want to incorporate digital and on-demand classes into their fitness club based workouts. But in fact, only 44% of the demand right now for digital fitness is being met.
As the digital, virtual, and on-demand fitness market continues to grow, traditional fitness clubs will need to adapt and include digital options into their business models in order to compete and provide the fitness options consumers want.
4. GROWING EXPECTATION OF TECHNOLOGY FROM MILLENNIALS AND GEN Z
As reported in the Club Industry Fitness Industry Trends report, consumers expect a seamless and fully integrated fitness experience that fits their lifestyle. They now want a combination of live and on-demand digital fitness content that is available through virtual live streaming in the club or remotely, and on-demand content. Successful clubs need to offer a range of group and individual fitness options online and offline.
Research also shows that Millennials and Gen Z now make up 80 percent of health club members and account for 89 percent of total users of digital online or app-based workouts. Millennials and Gen Z expect technology to enhance their workout experience. Fitness clubs must be able to offer an integrated experience to win their business during the coming decade.
IT IS TIME TO EVALUATE YOUR DIGITAL FITNESS PORTFOLIO
We can help you grow your digital fitness options and provide the content your customers want. Fitness providers have a tremendous opportunity with digital fitness to bring the club experience into people's homes and reach new potential fitness customers.
If you're already a Wexer customer, reach out to your account manager to explore your data and discover the content people are really engaging with on your platform.
Contact us here and we'll arrange a call to explore ways to take your digital fitness content strategy to the next level!